Tuesday, July 24
Squee!
I don't squee often, but I am now!
One of my novels is on Amazon.com! Check it out
HERE
!
3 comments

~~~~~~~~~~~~~~~OO0OO~~~~~~~~~~~~~~~
Friday, July 20


OMG, the print version is friggin' unbelievably GORGEOUS!!!

Trust me, if you order a copy of Conspiracy of Angels, you won't be sorry. This surpasses many of the other trade paperback versions I've purchased in bookstores and I'm not fibbing! I am in awe of the quality of this book!!!

If anyone wants a copy of Conspiracy of Angels that's signed and numbered, be sure to check it out at THIS LINK .



0 comments

~~~~~~~~~~~~~~~OO0OO~~~~~~~~~~~~~~~
Wednesday, July 18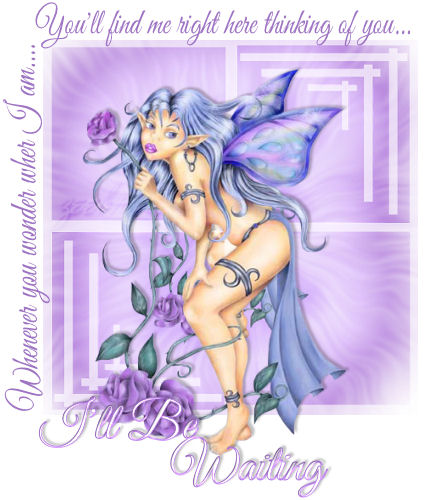 There are so many projects I need to finish, contracts I need to sign, writing that needs completed, and so many net friends and fans to keep up with that it overwhelms me.

The easiest way I've found to keep in touch with all my news is through my monthly newsletter. Please take a moment to sign up.

Who knows? Maybe you'll be the fan who gets a shout-out in one issue or win a cool prize. Perhaps you'll read a free short story that makes you crack up laughing or cry because you relate to the main character. If you're an aspiring writer, maybe you'll find a how-to tip that will save you a few rejections and effort.

It's free. It's easy. It's monthly.

Z's Newsletter

0 comments

~~~~~~~~~~~~~~~OO0OO~~~~~~~~~~~~~~~
Monday, July 9


I just wanted to take a moment and thank everyone who participated and lurked at the Freya's Bower Author Chat Weekend Loop Chat. We had a huge turn out, and from what I heard, over 800 messages that went through.

Wow!

If you missed it, there were some amazing excerpts and a few nice, nice prizes given away. Also, thanks to those who signed up for my author newsletter!
~~~~~~~~~~~~~~~~~~~~~~~~~~~~~~~


Two New Intriguing Releases That Make Me Wanna Buy!





Item: K.M. Frontain has a new release on Freya's Bower.




Link:

http://www.freyasbower.com/content/view/212/100/





Item: J. Emberglass has a new release on Freya's Bower.




Link:

http://www.freyasbower.com/content/view/206/86/


0 comments

~~~~~~~~~~~~~~~OO0OO~~~~~~~~~~~~~~~
Sunday, July 8


Chatting is still going on at Freya's Bower Author Chat. Prizes are still up for grabs. I'm giving away a lovely head scarf. Hurry and sign up before the night's over!

http://groups.yahoo.com/group/freyasbower_authorchat/
0 comments

~~~~~~~~~~~~~~~OO0OO~~~~~~~~~~~~~~~
Thursday, July 5


(Emmy, I borrowed from your site.)

Promote Your Ass Off Loop Chat

Come and join Freya's Bower this coming weekend at our Yahoo author chat group. This will be an entire weekend of FB authors. We will have some fun giveaways, Q&As, and just plain old good times with fast and furious conversation mixed in. Be sure to join early as new members to FB's author chat group are subject to approval.

We will also be hosting a live chat on Sunday, July 8. Time TBA and will be held at http://kmfrontain.cbox.ws/. To secure your name, register by clicking the "profile" link.

Other news, Freya's Bower is starting free reads. We will be offering a new free download through our store once a month. Sometimes, the story will be as long as a novella; other times, it will be a short story. The first two chapters of this month's free read are only available through Freya's Bower store newsletter, which you can join once you register in the store, and will be available starting next week.

If you are already a member, you are in luck. If you aren't, all you have to do is sign up for the FB newsletter by becoming a member of our store and checking the box to receive our newsletter. None of your information will ever sold or used for anything other than the newsletter. The rest of the novella will be available for download absolutely free. No purchase is necessary!
0 comments

~~~~~~~~~~~~~~~OO0OO~~~~~~~~~~~~~~~
Tuesday, July 3


Ya know, the busier one becomes, the harder it is to keep up with things that one enjoys. I've always liked writing and posting my zany chicken stories here, relaying the latest goofy, dumbass events of my boys, and various other things.

Right now, I'm dealing with gardens and the vegetables that are beginning to ripen and I'm writing, writing writing.

Since signing with my new agent, it seems like the work load has jumped again too. It also seems like I need to find new places to haunt and particpate. It's amazing just out catty some of the groups and forums are. It's sad because I've found a handful of gem-like friends through such circles.

If you don't see me on the groups much anymore, it's a combo of some nastiness I've enountered in cyberspace and the fact that I just don't have the time to post and participate as much. Managing a farm and a big family is a full time job, but so is writing. A delicate balance is needed.

My novel Conspiracy of Angels will be available in print very soon. If you pre-order a copy, I'll number and sign it for you.

PRE-ORDER NOW

And if you want to keep track of what I'm doing and what's to come in my writing, check out the post below.
1 comments

~~~~~~~~~~~~~~~OO0OO~~~~~~~~~~~~~~~