Sunday, December 30
For the past few days when I've had reading time, I've been enjoying a novel called Odd Mom Out by Jane Porter. I won this from a review site called Strictly Romance Reviews. Now, first of all, I was thrilled to win a book because I'm one of those souls who seldom, if ever, win anything. Secondly, I have my reservations about books written in first person present tense. That's where the author tells the story as it's unfolding as if you're there with him/her in their head. Instead of 'I walked across the room' it's 'I walk across the room.'
Only one author has ever impressed me with first person present tense and that's M.E. Ellis (you can find her books at http://www.wildchildpublishing.com/ and http://www.freyasbower.com/ I highly recommend Pervalism and both Quits novels!!!) because it comes naturally to her. However, as I began reading Odd Mom Out, the novel sucked me into it. Last night, I had some time to myself and I read the last half of the novel save for the 40 pages or so. This is a 408-page novel!
If you're a man, I recommend this book so that you can understand what women in general and especially single moms go through in contemporary life. If you're a mom and especially a single working mom, you will connect with so much in this book that you'll be speechless.
And let me tell you, folks, I am a hard sell when it comes to fiction. I've worked with editors of huge glossy magazines, dealt with some top literary agents, so I see fiction in all sorts of forms. A book that's all telling instead of showing will make me toss it aside. A book full of was/were usage and pet words like as will do the same. Not this novel. This book had me sobbing in one scene. Tears poured down my face. My husband's looking at me like I've lost my mind, and two of my kids walked into the room, performed U-turns, and promptly left, LOL.
Having had similar incidents in my life, this scene pushed me back in time, but living it through someone else's eyes. I had to put the book down, wipe my eyes, and go blow my nose!
Get this book and read it!
Onwards and upwards....
For the past week, I've been working on Thorn of Ebon. This is the first in the Daughters of Trinity Series. Honeysuckle and Wild Roses is the prequel to the series. Thorn of Ebon involves the Goddess Freya's trickery to eradicate the mortal race through intermarrying with the Fae or through war with Man, whichever comes first. The fraternal triplet daughters of Queen Honey and King Roahre are the ones who must solve the mystery of each novel and, in doing so, avoid Freya's vengeful wrath.
Thorn of Ebon involves a love triangle and one pissed off jet-black dragon. Oh, and let's not forget the sex, baby!
I also have two stories coming out in one volume with Wild Child Publishing.com called Tennessee Waltz In the Park. No word yet on a release date or what the cover will be like.
Also, if you missed my last post, scroll below and read about my latest contest.
Enjoy New Year's but make it a safe one! Also, check out the new contest below the champagne bottle!
Buy ANY of my Freya's Bower titles....
The Sexual Science of Witchery
Free Spirits
And you will go into a drawing!
First prize: wins an e-copy of When It Comes to Sex from Aphrodite Unlaced.com AND a gift certificate from Freya's Bower.com for a Bites of his or her choice.
Second prize recieves a gift certificate from Freya's Bower worth $5 and an autographed book plate of the Zinnia title cover of your choice.
Rules:
1. Purchases must be made between December 29th and January 6th.
2. A copy of the purchase receipt or a forwarded purchase receipt must be sent to zinnia_hope @sbcglobal.net with the letters "WICTS" in the subject line.
3. Winners will be announced on January 7th 2008 on my blogs, my Zinnia Hope Group, MySpace, and my author newsletter.
4. If you purchase more than one of my titles, each purchase counts as an additional entry.
Pass this along to any avid reader!
1 comments

~~~~~~~~~~~~~~~OO0OO~~~~~~~~~~~~~~~
Monday, December 24
I was thinking about the titles that I have available right now and it occurred to me that many readers might think that Conspiracy of Angels is religious.
This novel is not religious at all. It's about a woman, Lizzy, who's sick of dealing with her Bible-beating grandmother, that even the most pious person can have skeletons in his or her closet, and that Christians make mistakes, have sex, point fingers at others, and need to look at their own hearts too. And wow does Lizzy and the local minister NOT get along!
Conspiracy of Angels is about forbidden love, learning to forgive yourself, and that sometimes we all need a bit of Heavenly intervention. It's about redemption, the process of healing the heart, and that there is always hope.
I've received several emails about how this novel has surprised the reader and kept them turning pages. Thank you to all who have purchased and read it.
You can find it at www.freyasbower.com and www.amazon.com
Merry Christmas!
My author newsletter http://groups.yahoo.com/group/zhnewsletter
0 comments

~~~~~~~~~~~~~~~OO0OO~~~~~~~~~~~~~~~
Wednesday, December 19
Sign Up!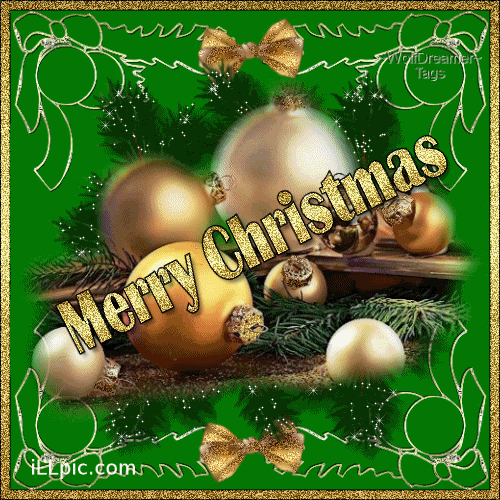 Hi everyone. My newsletter for December went live a couple of days ago. It has several updates and even some easy, economical recipes that will help during the Holiday Season.


Also, gift the gift of literature during the holidays. The Red Storm will not be available after the New Year due to the publisher going on indefinite hiatus. This is the novel that prompted my new agent to call and sign me as his client. I'm going to write book two while my agent peddles my werewolf novel and later The Red Storm, so why not have one of the original print copies?

And until December 25th, Conspiracy of Angels is $5 off the retail price but only at Freya's Bower.

If you go to my website http://www.zinniahope.com/ and click on "e-books" you can find the links to both the print and electronic versions of my work.

Happy Holidays!
1 comments

~~~~~~~~~~~~~~~OO0OO~~~~~~~~~~~~~~~
Wednesday, December 12
Congratulations!
KeatonKat won the Christmas Angel Contest!
Thanks to all of those who entered!
1 comments

~~~~~~~~~~~~~~~OO0OO~~~~~~~~~~~~~~~
Friday, December 7
Wouldn't you know it. Just when I think I'll have one more thing off of my shoulders, I'm put on pause mode.
Since my agent was at a conference and returned midweek from it, I took the extra three days and read through my novel again, fixed a few typos, trimmed a few words. (Btw, the word count on this one is 89,565.) So, yesterday, I printed it out, packaged it in a manuscript box, addressed it, got up this morning intending on going to the PO, and...drumroll...discovered that school is canceled.
I looked out the window and what did my wandering eyes see? (Gotta love those literal sentences, eh? Whose eyes pop out of their heads to wander around? Take note writers! Avoid literal sentences...eh...I'll shut up now. I'm wandering off topic!)
Where was I? Oh, yeah. And what did my wandering eyes see?
Snow and sleet mixed with things icing over.
I'm in a piss poor mood anyway. The husband is laid off until after the first of the year. Now, here we are with a house full of kids and Christmas right around the corner. It irks me to no end when companies wait until the month of December to lay off employees. Oh sure, there's unemployment, but even when one signs up for it, the benefits take a while to start.
Trust me, I've been kicking a lot of chickens of late. An indignant squawk-squawk here and a cluck-cluck there does wonders for the soul. One, two, three--punt! And Z scores!
Nah, that doesn't even improve my mood. (Looks out the window, sees the hens ice skating on the roof of the van.) Well, if groceries get low, we have plenty of venison and chicken!
Btw, gang, I'll announce the winner of the Christmas angel on the 10th. There's still time if you want to check it out.
0 comments

~~~~~~~~~~~~~~~OO0OO~~~~~~~~~~~~~~~