Wednesday, January 16
I don't normally do online chats for my fiction. I have my own group, my newsletter, and I try really hard to comment on blogs that I read, myspace pages, and myspace blogs to connect with readers and show that I truly care and appreciate everyone.
Since branching out from print magazines into e-book publishing, I've learned much about the cyber publishing scene. There's some very ugly sides to it, but there's also the amazing easiness of promoting and getting one's work out there for all to see. However, writers are a dime a dozen nowadays, especially since the home computer hit the market and the Internet makes it so easy to make yourself known. What do I mean? That everyone thinks he or she can write (we've all read some major stinker titles out there. Come on, you know you have!).
After several chats, both live rooms and loops through the Yahoo Groups, I just don't feel that they help sell my work all that much.
However, I am holding one on my group that's going to be different. Here's the first, albeit brief, promo that's posted on my group's site:
Starting early Friday February 22, 2008, authors Zinnia Hope, Adelle Laudan, and M.E. Ellis will be chatting throughout Saturday the 23rd until whenever they decide to stop the party.

Prizes will be given away, excerpts posted, and they will chat about their writing, their ideas, their new releases, past titles, and answer questions about their careers in publishing.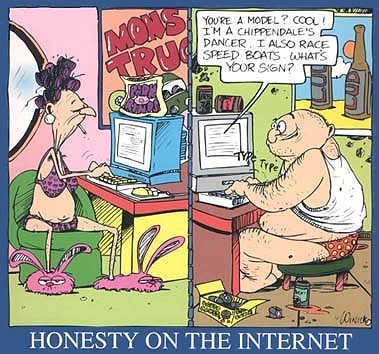 Tell your friends, co-workers, relatives, fellow authors, and anyone else who loves a wide variety of reading material both erotic and non-erotic.
You can go HERE to check out the group, and if you're an author, I've opened it to promos but ONLY on the days designated on the group's calendar. If you should join and want to promo, be sure to check the calendar on a regular basis. Promos that are sent through on non-promo days will be deleted unless prior permission is given to post them. I have to do this; otherwise, the nice group that I have where we discuss publishing, writing, and many other things would be polluted with drive-by ads for authors' titles.
Anyway...it's been...jeez, probably 8 or 10 months since the last chat I truly had or even particpated in and that was at Romance Erotica Connection's Yahoo Group. I try to help fellow authors whose work impresses me, so I've asked M.E. Ellis and Adelle Laudan to join me in a chat called A Genre to Suit Every Taste.
M.E. primarily writes psychological thrillers and crime fiction for Wild Child Publishing. Her books Pervalism, Quits 1 and Quits 2 kept me turning pages. She also writes some hilarious chicklit such as All About Brenda available (along with others she's written) at Freya's Bower.com.
Adelle introduced me to a niche genre I never knew existed: biker fiction. She has Ironhorse Rider available at Wild Child Publishing.com and Smiling Eyes at Freya's Bower. The genre shows the lifestyle of bikers (motorcyclists) and how they often get a bad reputation.
You can find reviews of some of their titles on my "Reviews" page at my website.
As for me, you'll get a taste of the novels that I'm working on for my agent as well as my published e-titles and e-novels contracted or in progress.
Oh, and there will be some nice prices awarded during those two chat days too.
I'll remind everyone from time to time, but if you're interested now, sign up at my group and keep your eye on the posts and the calendar there.
Also, scroll down and check out the new contest. Entries are coming in, so if you're in the U.S. the prize is 6 brand new paperback romances. If you're overseas, it's a gift certificate from Freya's Bower.com. See two entries down for the rules and details.
More later! I need to get back to work and manage some more word count on Thorn of Ebon.
0 comments

~~~~~~~~~~~~~~~OO0OO~~~~~~~~~~~~~~~