Saturday, March 24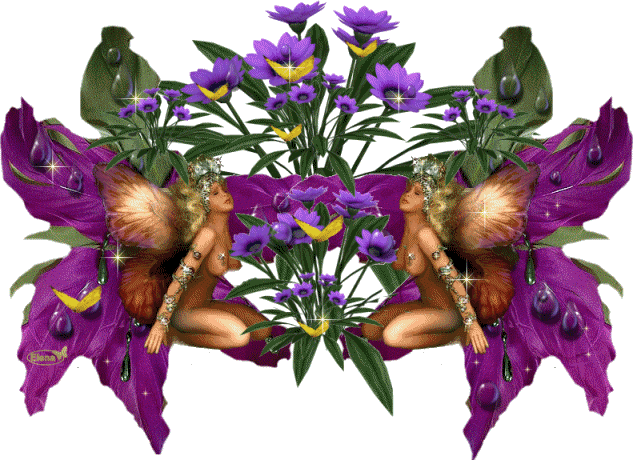 Isn't the graphic below lovely? I found this through my myspace page. Sometimes myspace users will leave graphics as comments for me and I'll follow the links to find some amazing pictures. This one, though, really took my fancy. Maybe it's the purply goodness involved in it? LOL!
Marci, the wonderful owner and chief editor of WCP and FB is creating a newsletter template for me. Thank you, Marci. She's html savvy, and offered to create something simple but stylish for my author newsletter involving my colors and my themes. I am thrilled beyond words. Having such a template is going to cut one more thing off my to-do list each month.
Let's see...what else?
Oh, yeah. Mr. Big Pecker is seeking revenge for the rotten egg. I have to admit, with all the stress I've had of late, the deadlines, and the kid chaos that is beyond the norm the past few weeks, I'm not as on top of things as I'd normally be. I paid for it too.
The other day, we had an unseasonably warm day for March. I tugged one of my patio chairs out of the storage bin and set it up to enjoy the balmy wind and sunshine for a while. The chickens strutted their stuff on the other side of the lawn just beyond the back gate, so I figured I was safe and that they were busy scrounging for the early spring bugs and worms.
Oh wait. I forgot to get my laptop and my fresh cup of coffee. Hurrying inside, I quickly poured a coffee. Something white an fluffy caught my attention. I turned to find Miss Sassy flapping her wings in front of the kitchen window and bouncing off the glass. Again, she sailed up from the patio, flapping like mad, and bounced off the windowpane.
"What are you doing?" I asked.
"Cleat! Cleat!" she squawked.
"Cleat?"
"Cleat!" Miss Sassy squawked again and banged against the window.
Frowning, I waggled my finger at her. "I already fed you and the rest of the flock early this morning. You've had plenty to eat."
This time she landed on the ledge and beat her pecker against the glass. "Cleat!" she said, ruffling her feathers.
I turned away and walked into my office, grabbed my laptop, and thought about how well Ms. Sassy's drumsticks would taste with plenty of butter and garlic and maybe some ranch dressing mashed potatoes on the side. Seemed like all that hen wanted to do any more was eat and scrounge for bugs.
In the kitchen, I grabbed my coffee cup on the way out the patio door. I placed my cup on a flagstone by my chair and turned to find Miss Sassy regarding me with a weird gleam in her beady little eyes.
"Cleat!" she squawked.
"I told you no more food today," I snapped and sat down.
CRUNCH!
Something wet penetrated my jeans and a putrid odor assailed my nostrils.
CLEAT...seat? Damn chickenese! If they're going to be American chicken why can't they just learn to speak English??? Miss Sassy didn't want to eat, she had been warning me that something had been placed in my seat!
I jumped up out of the chair and set my laptop down. Egg shell and goo dripped off my back porch swing and splatted on the stones between my feet. Whirling, I spotted Mr. Big Pecker's pecker sticking out from behind the big flower pot on the patio's corner.
"You pecker head," I screamed.
The rooster took off like the cliche`d bat out of Hell. I looked around for the nearest weapon. There, next to the back porch, lay a boot scraper. Heavy, yes, but I was pissed. I snatched it up, held it in my hand like shot put and let it fly.
Mr. Big Pecker didn't know what hit him.
My good jeans are ruined.
I scrubbed my ass three times with Irish Spring soap.
And Mr. Big Pecker looked damn fine as last Sunday dinner's centerpiece.
4 comments

~~~~~~~~~~~~~~~OO0OO~~~~~~~~~~~~~~~